Trash radio is your new sanctuary from the constant and incessant bombardment of the airwaves from Top 40 radio stations. So don't expect to find f@#$&$*Brittney Spears, N'Sync, or Backstreet Boys here!!! (Although, if you're lucky, we might link you to some nice nude celebrity photos of them.)
Anyways, Trash radio is supposed to be THE clearinghouse for "Wildtrash" artists. We are currently developing an on-line radio station fitting of the name "Trash Radio" and "Wildtrash". But until then we'll post some links to some of the koolest underground radio stations on the web! (Remember that Wildtrash.Com is based in Austin, TX -- so our links might seem a little "provincial".)
One of these days we plan to feature interviews from Wildtrash staff and then links to "Wildtrash" artists along with their MP3's!!! So stay tuned to Trash Radio brought to you by Biff Biffenbock !
Trash Radio Links:
---
Return to WILDTRASH.COM !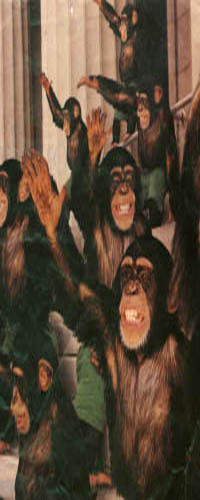 Top 40 Radio: Music for the masses!